Nailed It! features Groundhog Day themed challenge in latest season
As Groundhog Day 2022 rapidly hurtles towards us, you might find yourself yearning for some Groundhog Day related content to get you in the mood for the holiday season. Well, if that's the case, then "Nailed It!" might have the perfect episode for you!
The popular Nicole Byer hosted show, where three amateur bakers go head to head trying to replicate edible masterpieces for a chance at winning $10,000, recently dropped its sixth season. The 5th episode of this season, entitled "There's a Party in My Mouth!", starts off by having the chefs make holiday-hat mini cakes (for Saint Patrick's Day, the 4th of July, and Mardi-Gras), before moving on to the part of the show that we care about: making a pop-up Groundhog cake.
Guest Judge Reggie Watts introduces the "Nail It or Fail It Challenge" with a number of humorous Groundhog Day references:
"Once a year, on February 2nd, there's an event that is without a shadow of a doubt, the kookiest of them all. If you guys love a good surprise, I forecast you'll enjoy… making this!"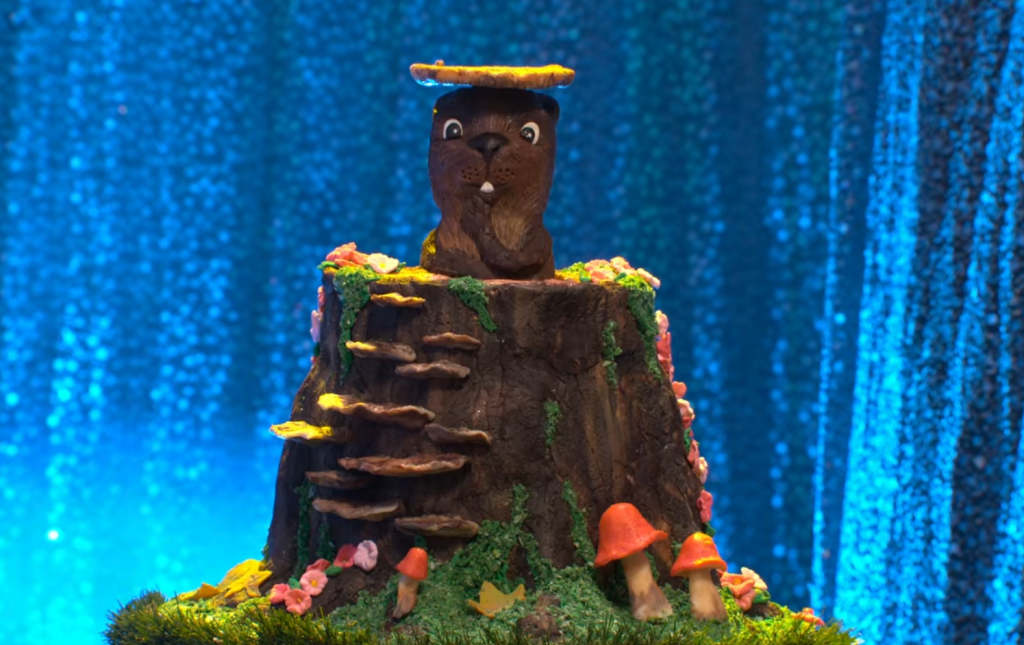 Regular Nailed It! Judge Jacques Torres then explains what the bakers have to create: "This Pop-Up Groundhog Cake has another surprise. It's a spicy corn cake made with corn and jalapenos to pop up your taste buds as well. The cake is shaped like a tree stump using buttercream and fondant for decoration."
That's right: the contestants need to make a cake shaped like a tree stump, which has a groundhog that pops out of the top. What a great and fun idea! We'd love to have a cake like this for our Groundhog Day celebration!
You can see one of the contestant's cake attempts below.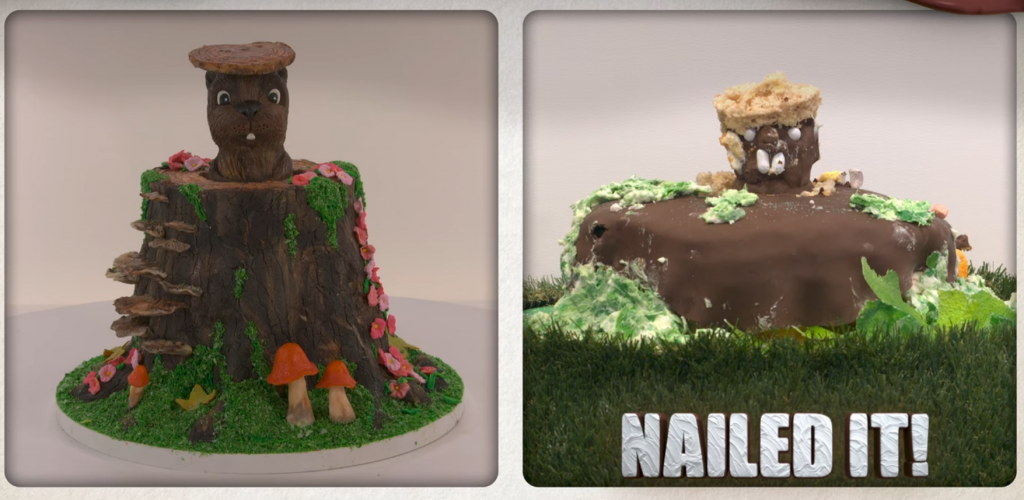 To see the rest of the entries, and to find out who won the competition, catch the episode on Netflix today! It's a great way to get ready for the big day.
Tags: groundhog day, groundhog day 2022, groundhogday, nailed it!, nailed it! groundhog cake, nailed it! groundhog day cake, nicole byer, pop-up groundhog cake