Most Groundhog Day-ish way to ring in the New Year
Happy New Year's Eve! That's right – today is the final day of 2020.
If you're staying up to welcome in the New Year tonight, why not do so in the most Groundhog Day-ish way possible – by having the first thing you hear in 2021 be Ned Ryerson saying "Bing." We've figured out that if you start your Blu-ray at exactly 11:48:55PM, that's exactly what will happen.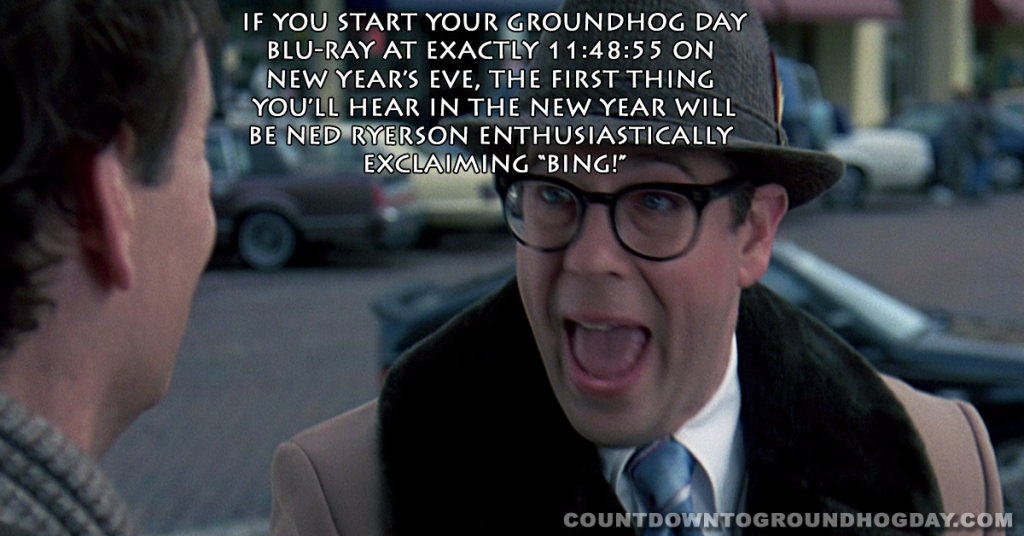 Have fun tonight, and let us know if you ring in the New Year this way!
Tags: bing, groundhog day, groundhogday, ned ryerson, new year's eve, newyearseve