It's time for Groundhog on a Log™
It's that time again. Time for Groundhog on a Log™.
What is Groundhog on a Log™?
Groundhog on a Log™ is a magical fun-adjacent Groundhog Day tradition that has captured the imagination of individuals around the world over the last few minutes. The Groundhog on a Log™ appears in your house one week before Groundhog Day each year. The Groundhog then stares at you and your family members to determine whether you deserve an early Spring or 6 more weeks of Winter.
Each night while you sleep, the Groundhog travels to Punxsutawney, PA and reports your family's behavior to the International Council of Groundhogs. Afterwards the Groundhog returns to your home and moves its log to a new location.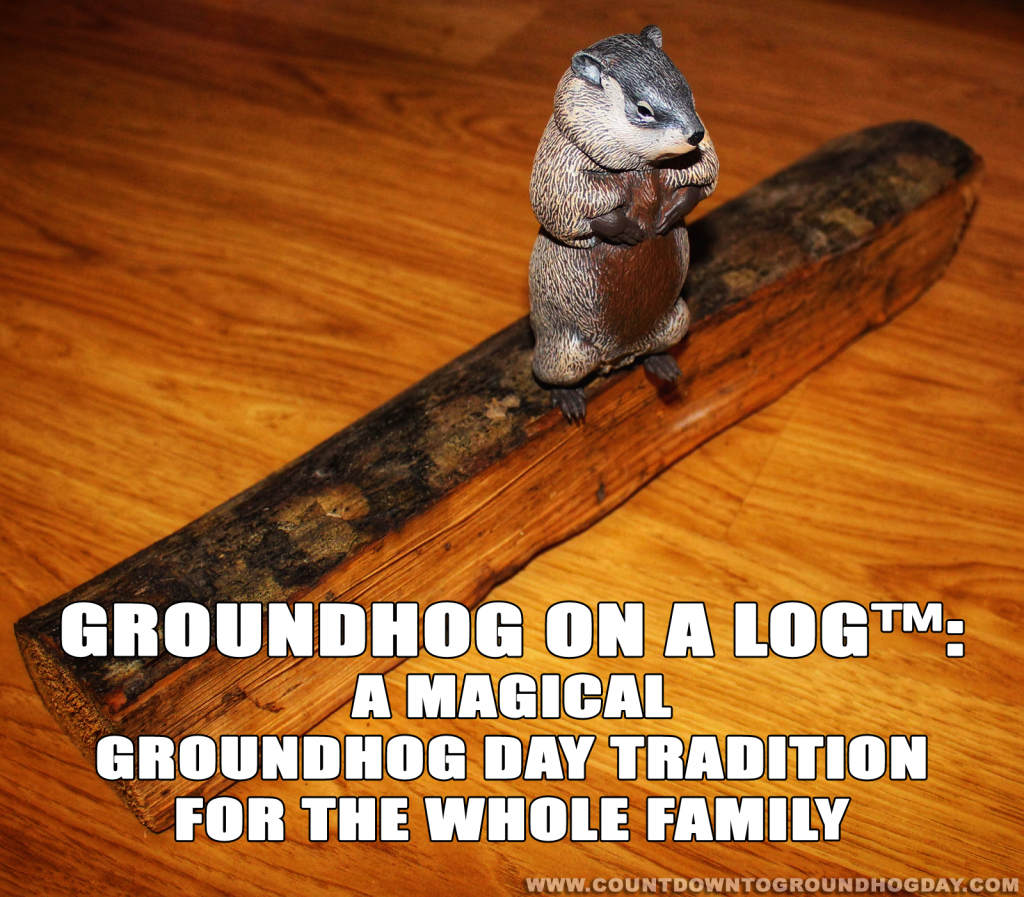 Children love waking up each morning and searching for the Groundhog. Be careful not to touch the Groundhog on a Log™ though, or the Groundhog will bite your ear and it'll be an automatic six more weeks of Winter for you!
Get your Groundhog on a Log™ today and have fun!
Tags: groundhog day, groundhog on a log, groundhogday, groundhogday2019