Buffalo Bert predicts 6 more weeks of Winter for 2021
Buffalo Bert, Buffalo New York's resident groundhog, predicted six more weeks of winter this afternoon via a Facebook Live Stream. This prediction is consistent with Bert's previous predictions. Buffalo Bert has prognosticated a Long Winter for the last 4 years in a row.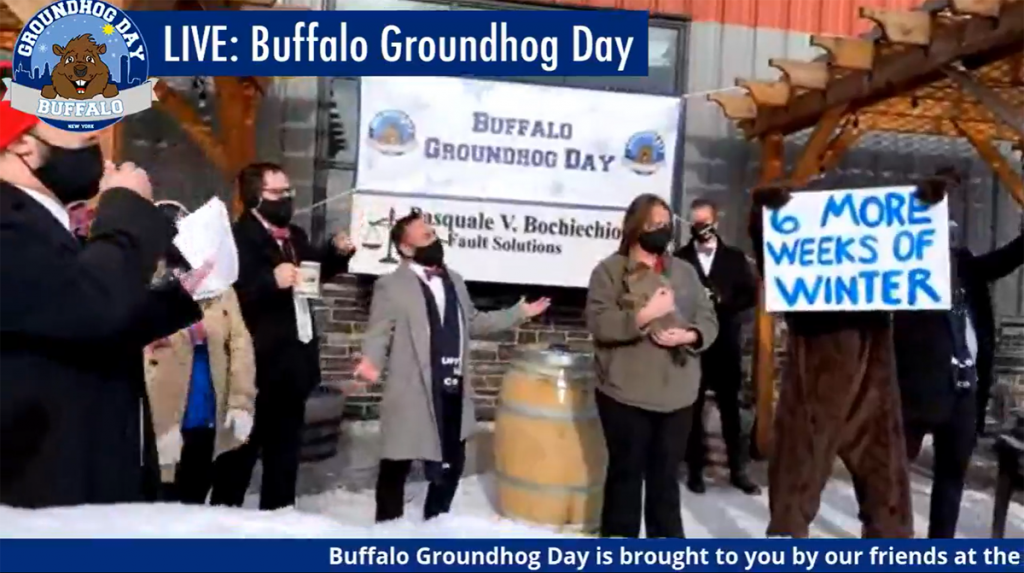 This is the first prediction of the Groundhog Day season. Many more predictions will be made in the coming days. Check our Groundhog Day 2021 predictions page for the most up to date forecasts.
Tags: bert, buffalo bert, groundhog day, groundhog day 2021, groundhogday, groundhogday2021