Schnogadahl Sammi's Groundhog Day 2023 prediction ceremony
On Groundhog Day 2023, members of the Countdown to Groundhog Day staff traveled to Kresgeville, Pennsylvania, to attended Schnogadahl Sammi's annual Groundhog Day prediction ceremony at sunrise.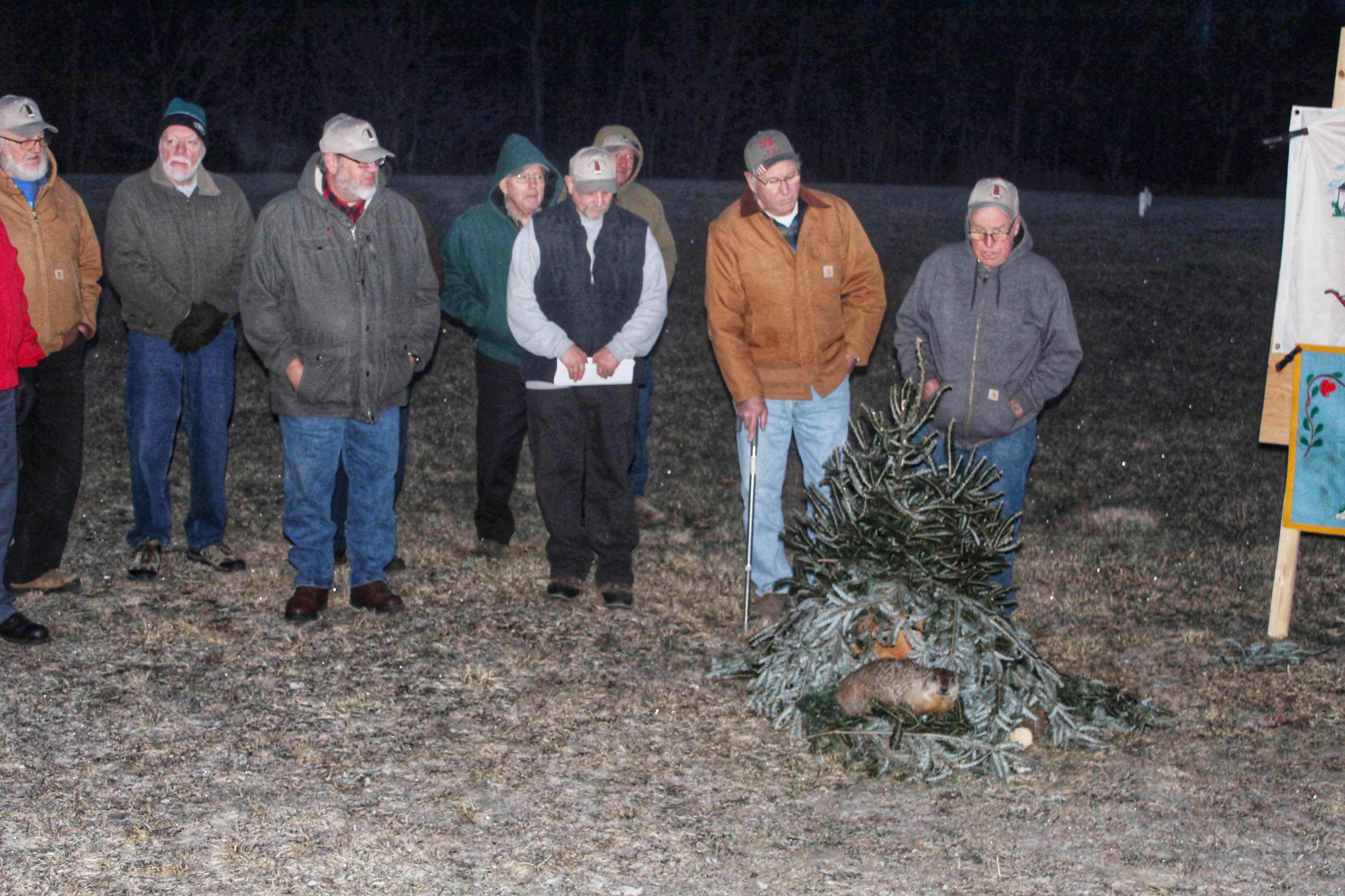 The ceremony included an introduction, a moment of silence to remember fallen members of the Groundhog lodge, a morning prayer, and then Sammi's prediction. Portions of the event were conducted in Pennsylvania Dutch. All told it lasted about 5 minutes.
The crowd of around 50 people were informed that Sammi, a taxidermy groundhog, was predicting 6 more weeks of winter.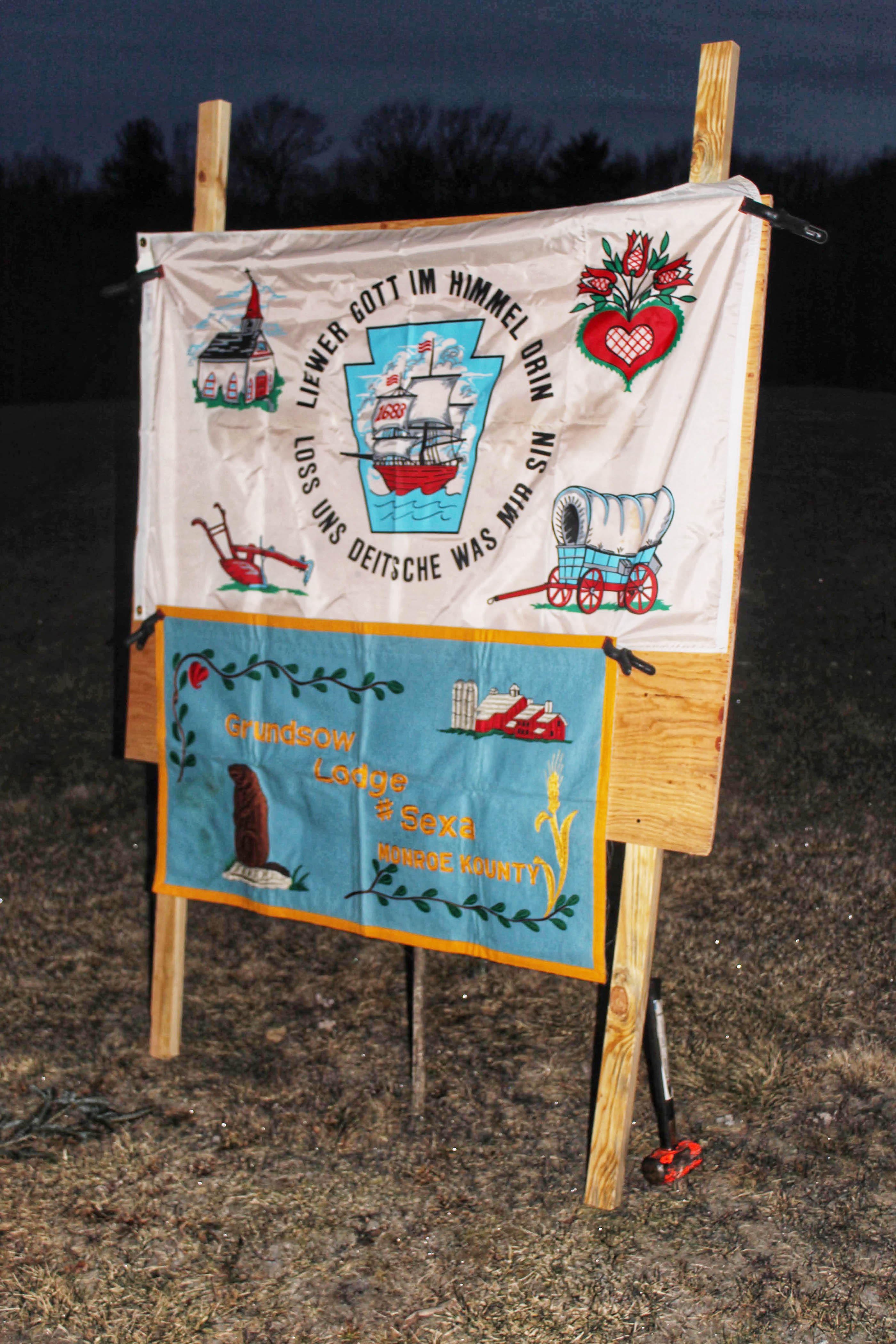 This tradition has been taking place since sometime in the 1990s (with a few years off for COVID). At one point there was a living groundhog portraying Sammi, but the current taxidermy groundhog has been in service for about a decade.
You can view the video from the event below.
Tags: groundhog day, groundhog day 2023, sammi, Schnogadahl Sammi