Groundhogs Around The World: Milltown Mel
Since 2009, Milltown Mel has been providing a yearly Groundhog Day prediction for folks in Milltown, New Jersey. As with most other prognosticating groundhogs, if Milltown Mel sees his shadow, there will be six more weeks of Winter, and if not there will be an early Spring.
The Milltown Groundhog Day tradition began after residents Jerry and Kathy Guthlein took a trip to Punxsutawney, PA and decided that they wanted to hold a Groundhog Day celebration in their own town.
Milltown Mel stays in the Groundhog Palace until November when he begins his hibernation. He is then awoken about two weeks before February 2nd to get ready for the big day.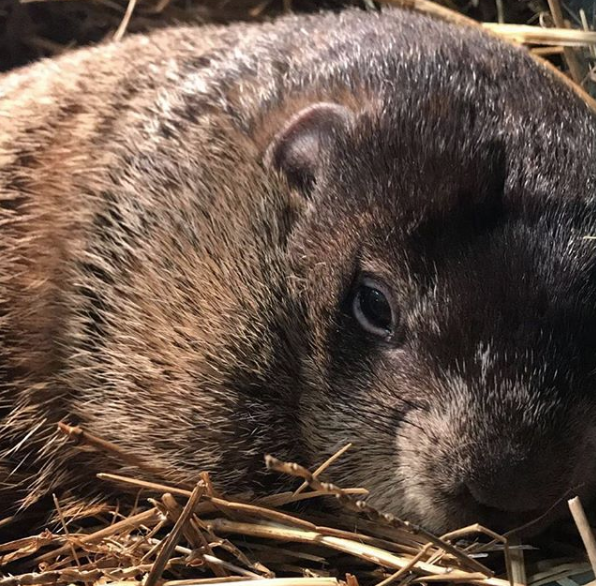 A ceremony is held each year in the small New Jersey community, near the American Legion, with music provided by a number of local bands. Mel usually makes his Winter prediction around 7:20 A.M. Crowd sizes will vary, dependent on the weather and what day of the week Groundhog Day occurs, but the average size is several hundred people. Coffee and doughnuts are provided after Mel makes his prediction, donated by Mel's owner.
Milltown Mel is actually the second groundhog to bear the name. The current Mel took over in 2015 after the original Mel passed away in his sleep.
Milltown Mel is once again scheduled to make an appearance on Groundhog Day 2020. If you're in the area, make sure to stop by the ceremony!
You can watch Mel's 2019 prediction below.
Tags: groundhog, groundhog day, groundhog day 2020, groundhogday, groundhogday2020, milltown mel, milltownmel, new jersey, new jersey groundhog