Farewell Chuckles X
Back in October, the Groundhog Day predicting world lost another member. Connecticut's Chuckles X has died.
Chuckles X, as evidenced by her name, was the 10th in the line of groundhogs who has provided predictions at the Lutz Children's Museum in Manchester, Connecticut. Chuckles X predicted the weather on Groundhog day in 2019 and 2020.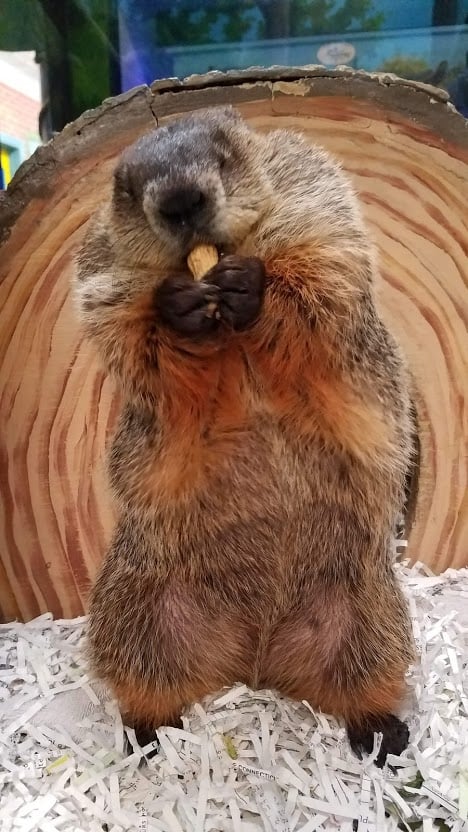 Chuckles' death was announced by the museum on October 20th. No cause of death was specified.
The museum is currently searching for Chuckles XI. The museum only accepts non-releasable wildlife so they are checking with local rehabilitators for injured groundhogs.
Farewell Chuckles X, we will miss you.
Tags: chuckles, chuckles the groundhog, chuckles x, connecticut, connecticut groundhog, groundhog, groundhog day, Lutz Children's Museum