One week until Groundhog Day 2021!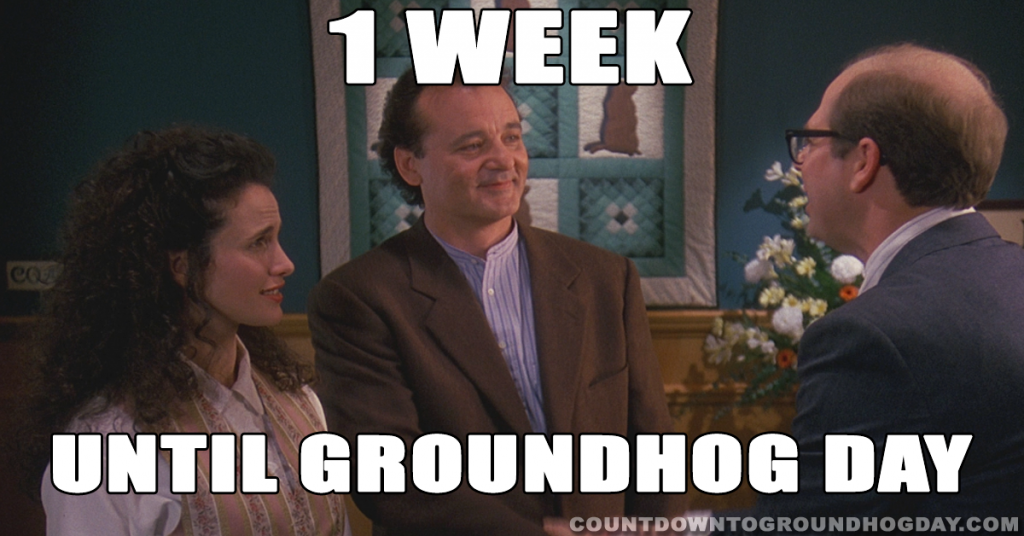 There's now only 1 week until Groundhog Day! Can you feel the excitement in the air?
Remember, we're maintaining a list of forecasters that are still planning on predicting for 2021. We also have a bunch of fun activities that you can do in the lead up to the big day, including online Groundhog Day fill in the blanks word games and a groundhog name generator.
Tags: groundhog day, groundhog day 2021, groundhogday, groundhogday2021