Check out this great Groundhog Day artwork!
We here at Countdown to Groundhog Day always say that there's not enough Groundhog Day art in the world.
Well now, thanks to New Jersey based artist Steven Kelly, there's a little bit more.
Kelly, knowing how much we love groundhogs, sent us this great painting of a groundhog wearing a top hat, just in time for the holiday.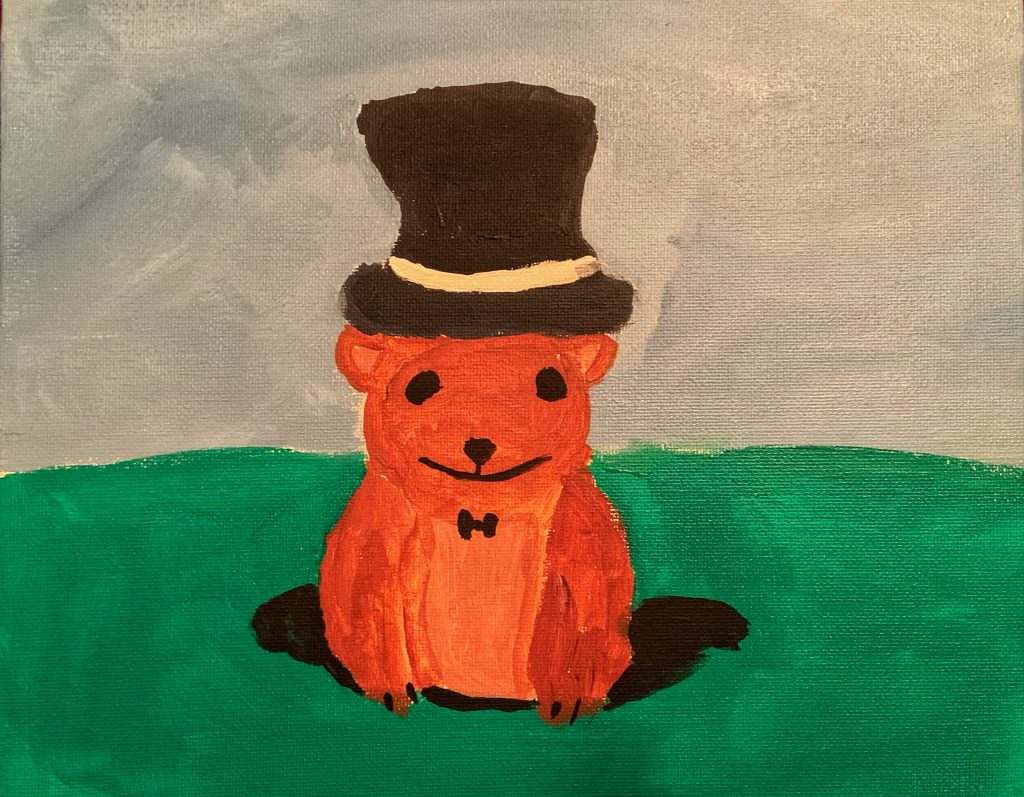 We love it! Thanks Steven! We're looking forward to seeing more of your paintings.
If YOU have any Groundhog Day or groundhog related artwork, we'd love to see it. Send it to us here and we just might share it!
Tags: groundhog, groundhog art, groundhog day, groundhog day 2021, groundhog day art, groundhog day artwork, groundhog day painting, groundhog painting, groundhogday, groundhogday2021, painting