4 days until Groundhog Day 2021!
There are now only 4 days until Groundhog Day!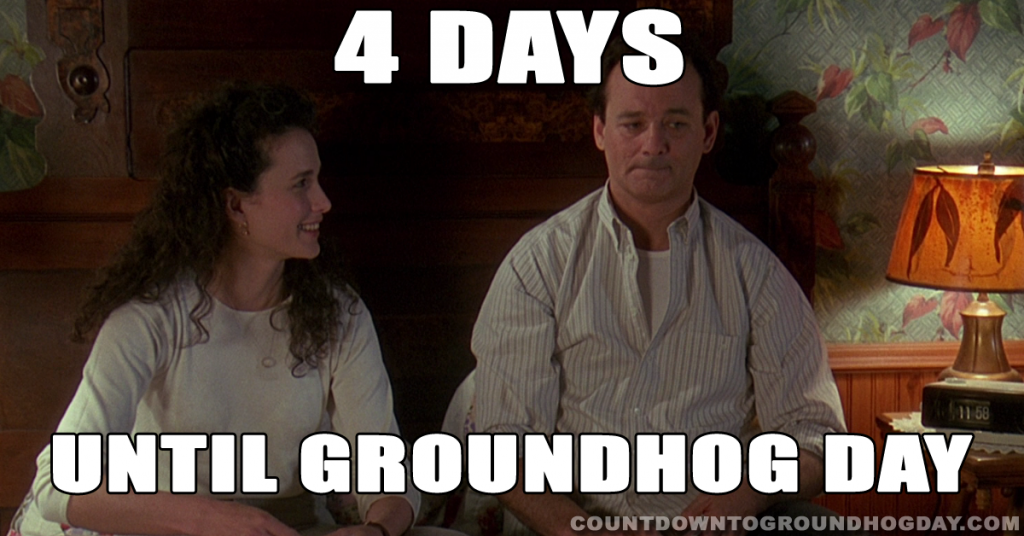 A few things to note as we get closer to the big day:
There are actually a few Groundhog Day forecasters who will be providing their predictions this weekend. You can check out our list of Groundhog Day 2021 events to find out where and when they'll be providing their prognostications.
We're running a poll currently to find out what you think the Groundhog Day predictors will forecast this year, and what you hope they predict. Cast your vote today!
Finally, we've made it easier for you to share your results from our Groundhog name generator. There's now a save button which, once you click, gives you a page that you can easily with your friends through email or social media.
Tags: groundhog day, groundhog day 2021, groundhogday, groundhogday2021