Cat predicts weather by eating pierogies
Did you know that there's a cat in Ohio who forecasts the weather each Groundhog Day by eating pierogies? It's true!
The cat, named Concord Casimir, has an annual pierogi dinner each February 2nd. Depending on how he eats his pierogi, his owner, John Niedzialek, provides a prognostication. This year for example Casimir arrived late for dinner which indicated that there would be a late Spring. Last year Casimir made a sloppy mess eating his dinner, indicating it would be a long sloppy Winter.
Casimir was found outside St. Casimir Church in Cleveland, Ohio in 2013, born a year after the Church reopened. Concord Casimir is not Ohio's first weather predicting cat however. Concord Abby previously provided Groundhog Day forecasts before Casimir began predicting in 2014.
Below is the press release and pictures sent out for Casimir's prediction this year:
Concord Casimir arrives late for dinner and that can only mean one thing: "Sorry folks, it's going to be a late spring"
Concord Casimir made his much anticipated forecast this Tuesday at Ellison Creek Knob in Concord, Ohio. Casimir is predicting a late spring and the word will be "zimno." The word for cold in Polish is "zimno" and I am afraid that's what we will be dealing with later into spring than we want, says Master of Ceremonies John Niedzialek.
It's all in the way Casimir eats his pierogi, states John Niedzialek. Casimir showed up late for his annual pierogi dinner and he knows better so that can only mean a late spring will follow. It is what it is folks. Remember that word "zimno."
We never mention that critter's name in Pennsylvania as results speak for themselves. That critter out east is wrong half the time but Casimir's forecasts have been flawless since he took over his duties in 2014 from Ohio's first weather cat, Concord Abby.
Casimir was found abandoned as a kitten on the footsteps of St. Casimir Polish Church on Cleveland's East side at what many are now calling "Cleveland's Miraculous Polish Church" after it reopened on July 15, 2012. Perhaps it is just a coincidence, but Concord Casimir shares the same birthday of July 15. Is it divine intervention or is Casimir just that good? In any case, why would anyone listen to a groundhog?
He's really got it rough these days. He works one day out of the year and still complains about it. But I do think St. Francis is smiling down upon him, says Niedzialek.
John Niedzialek is a weather enthusiast retired from the U.S. Department of Agriculture. Niedzialek teaches Earth Science and Meteorology at Lakeland College in Mentor, Ohio, works part time for the Lake County Soil & Water Conservation District, and serves as volunteer coordinator with the Western Reserve Resource Conservation & Development Council, and volunteers at St. Casimir Church.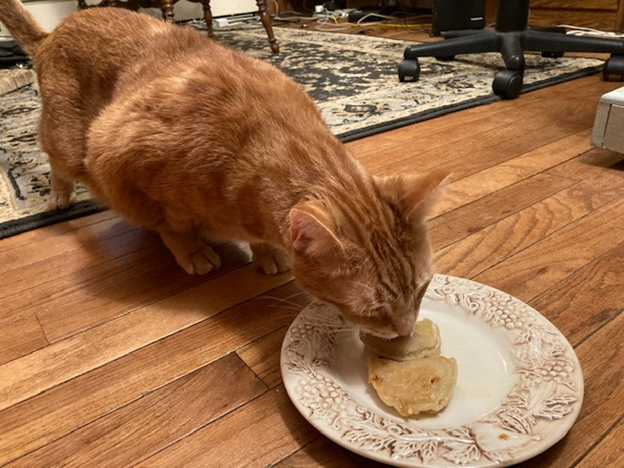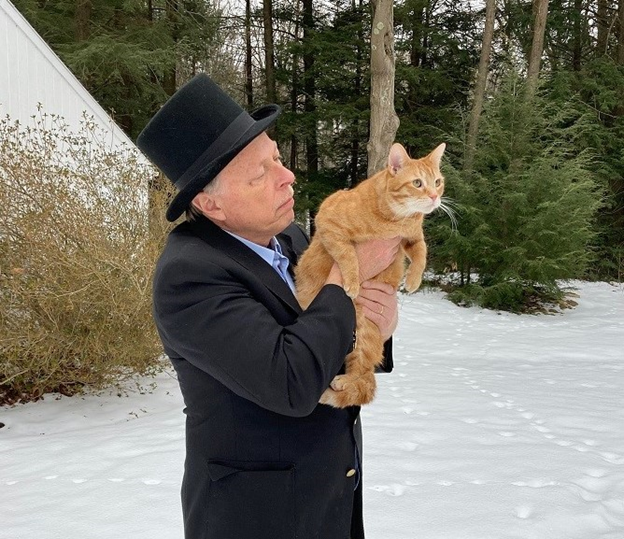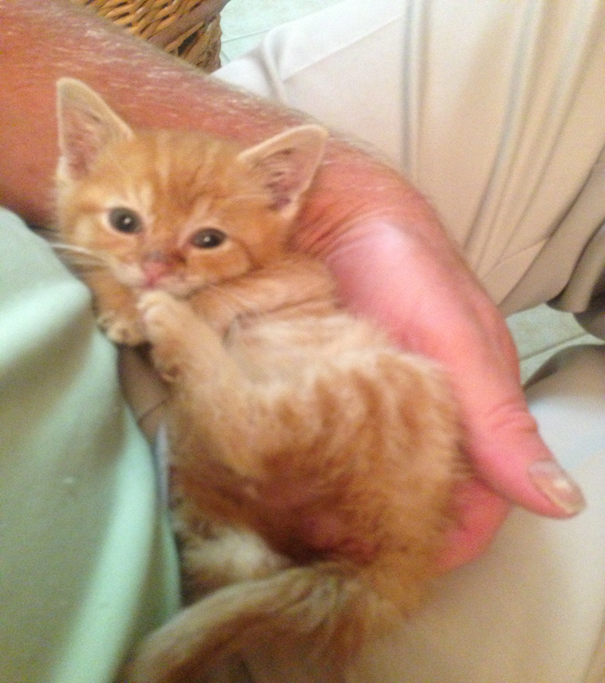 Thanks to Beautiful/Anonymous listener Lisa P. for letting us know about this fascinating tradition. We love learning about new weather predicting animals, and look forward to Casimir's future predictions.
Tags: cat, concord casimir, groundhog day, groundhog day forecasters, pierogi, pierogies