Groundhogs Around The World: Jimmy the Groundhog
Since the 1960s, Jimmy the Groundhog has been predicting the weather on Groundhog Day in Sun Prairie, Wisconsin. Even before that, however, the town had a rich history of celebrating the holiday.
Sun Prairie's affiliation with groundhogs began in 1948, when, as part of Wisconsin's Centennial celebration, Sun Prairie adopted the groundhog as a symbol for its community. The next year the Sun Prairie Chamber of Commerce declared Sun Prairie the "Groundhog Capital of the World" and a Groundhog Club was formed, with the first Sun Prairie Groundhog Day event taking place in a local park. In 1953, a groundhog named "Prince Dauphine the Groundhog" was declared the official groundhog for Sun Prairie. Prince Dauphine continued in that role, even after being taxidermied, until 1965, when Jimmy the Groundhog took over as the town's official groundhog. Jimmy has been providing weather predictions ever since.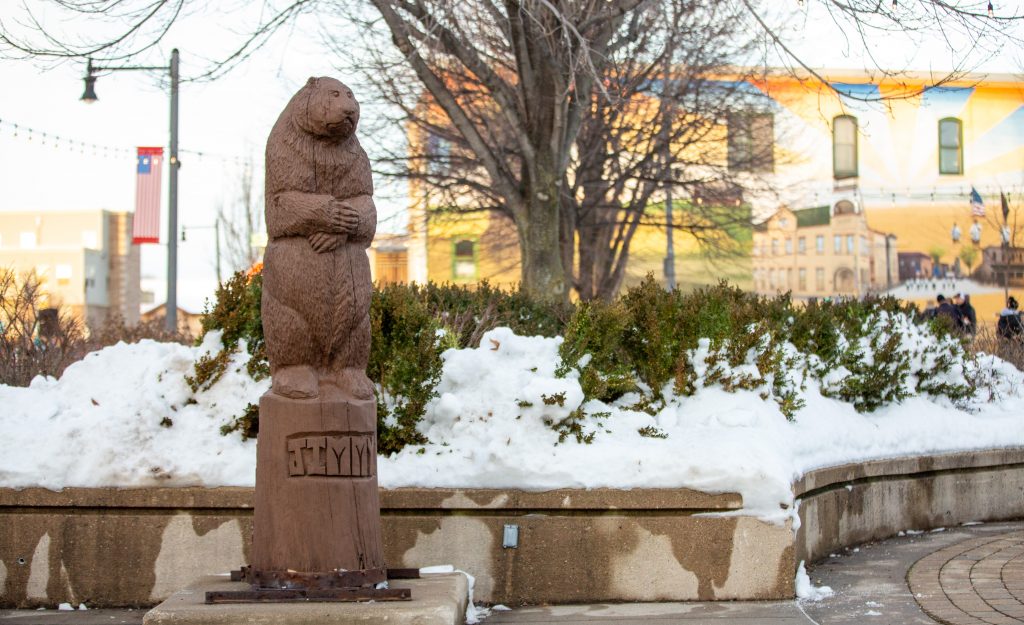 Like other groundhog forecasters, if Jimmy sees his shadow it indicates 6 more weeks of winter; if not, there will be an early spring. Supposedly Jimmy has never been wrong – if the winter prediction is incorrect, it's due to a misinterpretation by the Mayor of Jimmy's forecast. In 2015 Jimmy made headlines when he bit then-mayor Jon Freund on the ear, during his Groundhog Day prediction ceremony. Since that point Jimmy has been kept in a cage, available for photos but not for handling.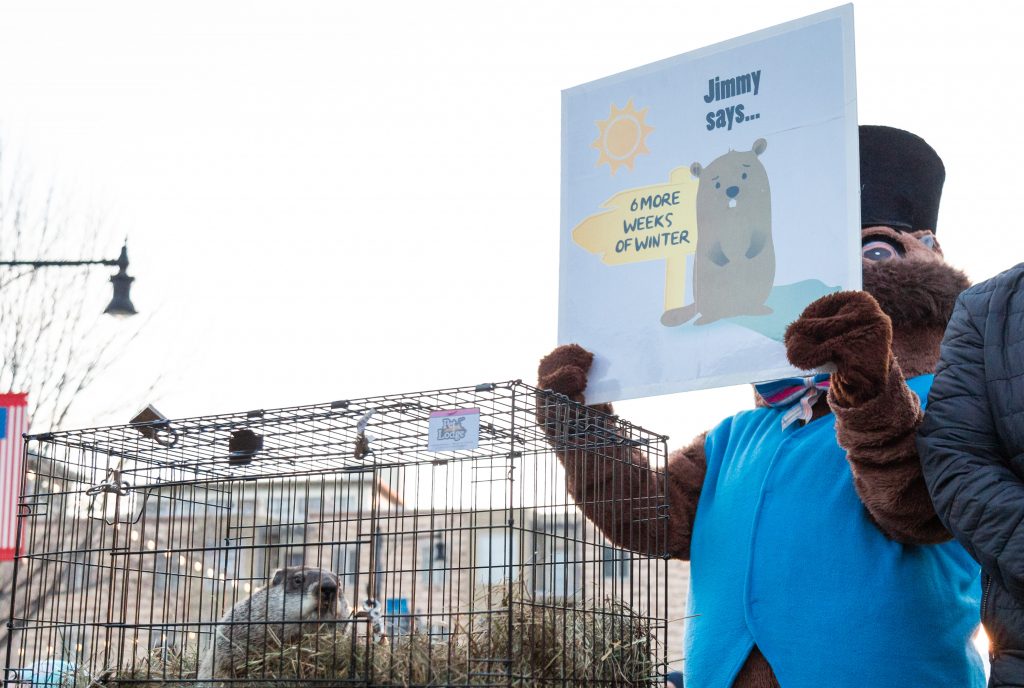 Besides Jimmy's forecast, the town has many other Groundhog Day related events. An annual hockey Groundhog tournament has been held for the past 20 years. 2020 saw the start of the Hibernation Hustle Fun Run. The library holds a scavenger hunt. Many of the local businesses offer Groundhog Day sales and specials.
The town expects to hold a prediction ceremony this year, however it is likely that it will be different than previous years to the COVID-19 pandemic.
Tags: groundhog day, groundhogday, groundhogs around the world, jimmy the groundhog, sun prairie, wisconsin