44th Annual Woolly Worm Festival to be held this weekend
by Countdowntogroundhogday on October 15th, 2021
Do you want to know what the weather is going to be like this winter? If so, you can find out this weekend at the Woolly Worm Festival where, similar to Groundhog Day, an animal is used to predict the weather.
The Festival, happening October 16th and 17th in Banner Elk, North Carolina, is celebrating its 44th year. Taking place the third weekend of October since 1978, the festival sees crowds of around 20,000 people each year with over 170 vendors. There's food, live entertainment, crafts, and more.
The main attraction of the festival is the Woolly Worm Race. Over 1000 worms compete in the race, with multiple heats. The worms race up a three-foot length of string. The winner gets $1,000 as well as the honor of predicting the upcoming winter weather.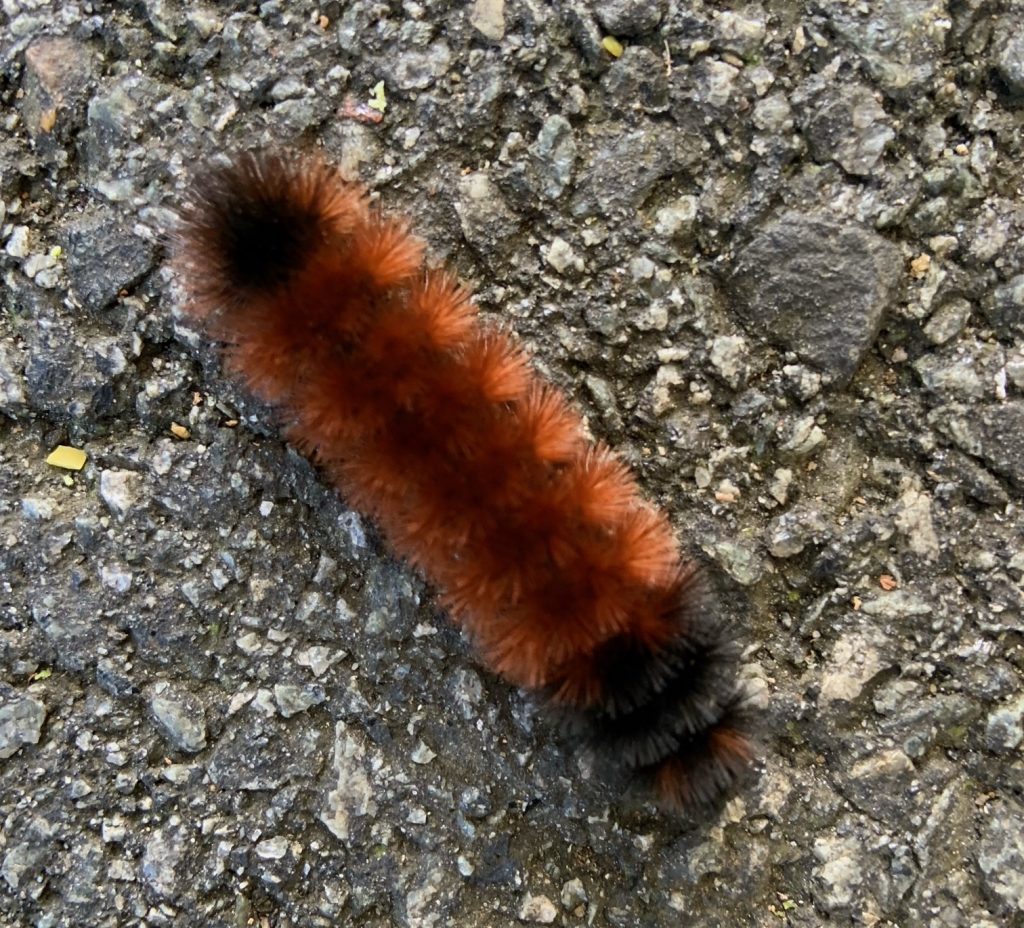 A Woolly Worm
The severity of the winter season is determined by examining the 13 body segments of the winning Woolly Worm. These 13 body segments correspond to the 13 weeks of winter. The color in each segment indicates the severity of that week's winter weather (i.e. if the first segment of the winning worm is black, the temperature will be below average with higher probability of snow, lighter color indicates less severe.)
We look forward to finding out the results of this year's competition. You can find out more about the celebration at the official Woolly Worm Festival website.
Have you ever been to the Woolly Worm Festival? Do you plan on attending this year's event? Send us an email and let us know.
Tags: banner elk, festival, north carolina, woolly worm, woolly worm festival, worm