Two forecasters provide early Groundhog Day predictions, kicking off the 2022 Groundhog Day season
Groundhog Day may still officially be 4 days away, but 2 prognosticators have already given their early predictions for the holiday.
Buffalo Bert, one of the most well known groundhogs in Buffalo, New York, gave his annual prediction at the 9th annual Buffalo Groundhog Day on Saturday. Buffalo Bert was awoken from his hibernation by shouts of 'Wake up, Buffalo Bert!' from the assembled crowd, and then pulled out of the barrel he was sleeping in. Bert then told prediction to his Groundhog (mascot) associate, Buffalo Mack. The verdict was a familiar one: 6 more weeks of winter. According to our records that is the only prediction Bert has ever provided.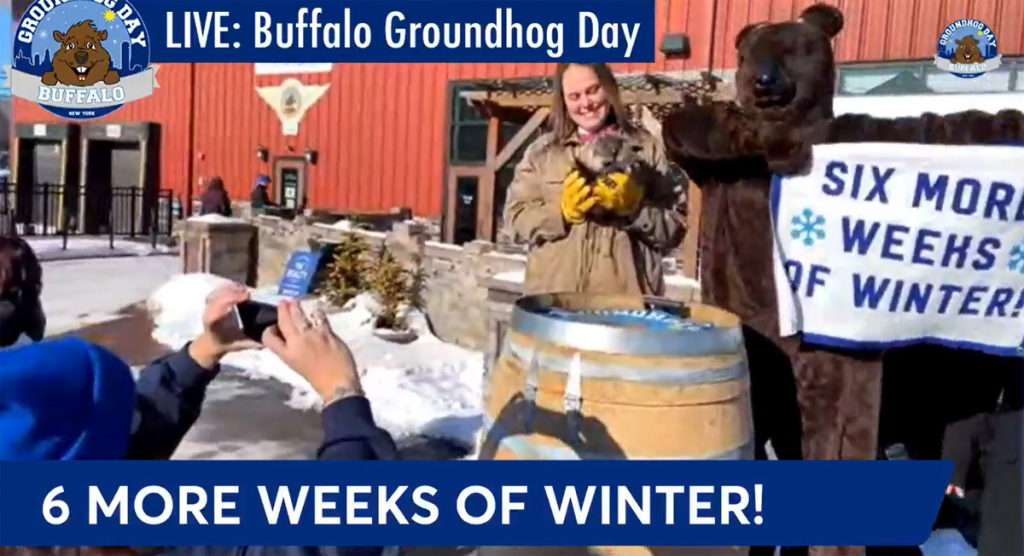 Later in the day Snohomish Slew in Snohomish, Washington also predicted that there would be six more weeks of winter. Slew remained silent during the prediction ceremony, indicating that spring would not arrive early (if they croaked it would mean an early spring).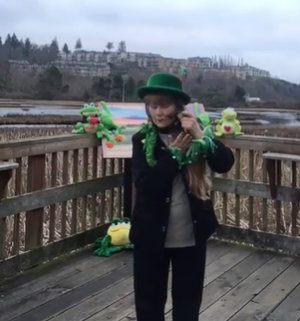 Well it certainly isn't looking good for the arrival of an early spring, but there are still so many more prognostications to come. You can check out our list of upcoming Groundhog Day events for 2022 to maybe find one near you. Remember to check back here throughout the week to see all of the Groundhog Day 2022 predictions.
Tags: buffalo, buffalo bert, buffalo ny, groundhog day, groundhog day 2022, new york, snohomish, Snohomish Slew, washington